Welcome to Ontario Pathways!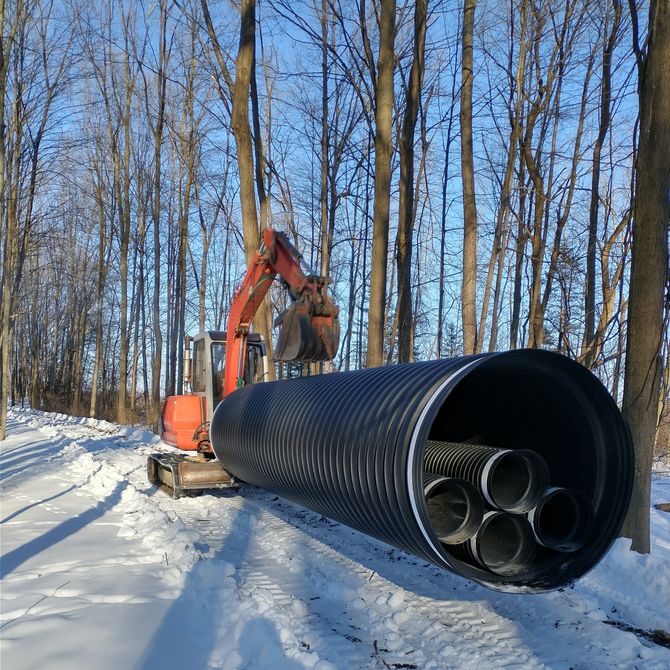 Infrastructure Project!
Behind BOCES in Flint
OP has embarked on a major drainage project to correct some run-off problems that are causing severe erosion to the trail.  The section of trail from BOCES north to Vogt Rd. will be the site of a lot of heavy equipment traffic, so you may wish to avoid this section of trail.  We are very excited to finally get this project underway and protect our trail!  We will keep you posted on when this work is completed.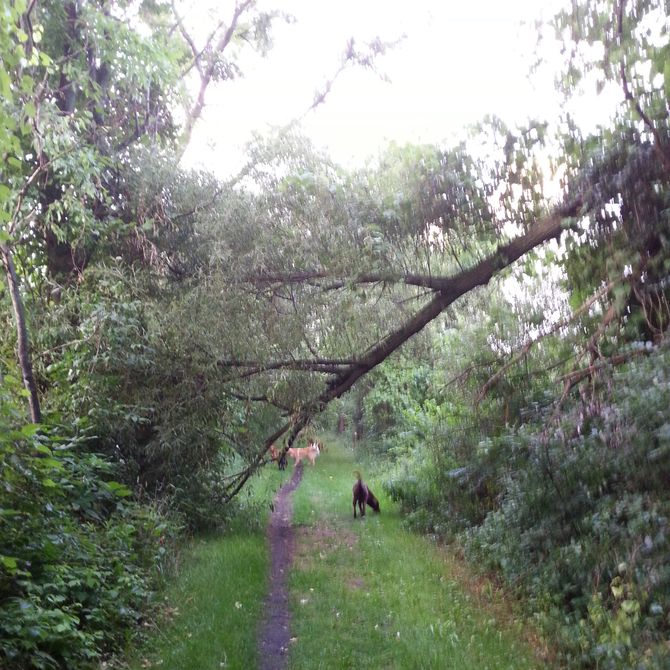 Have you seen a hazard on the trail?
Please be sure to let us know!
You may call us and leave a message, or email us if you see something that should be brought to our attention.
Ongoing:
Ontario Pathwayshas teamed up with Wegmans Food Markets, Inc. to encourage a healthier, better life through great food and healthy activity. Stop by the service desk at the Canandaigua, Geneva, or Newark Wegmans, and ask for your Wegmans Hit the Trail passport booklet for Ontario Pathways.  Then head out to the  Ontario Pathways trail with a crayon or a pencil. On each of the 16 sections of the trail, there are trail markers. Make a rubbing on the appropriate page of your passport booklet and turn your completed booklet in to either Ontario Pathways (PO Box 996 Candandaigua NY 14424) or the Canandaigua or Clifton Springs Chambers of Commerce. You will receive a Wegmans reusable shopping bag, and be entered into the drawing for a $250.00 Wegmans gift card and four free tickets to the Great Pumpkin Walk. Limit of two entries per family.  See you out on the trail!