Welcome to Ontario Pathways!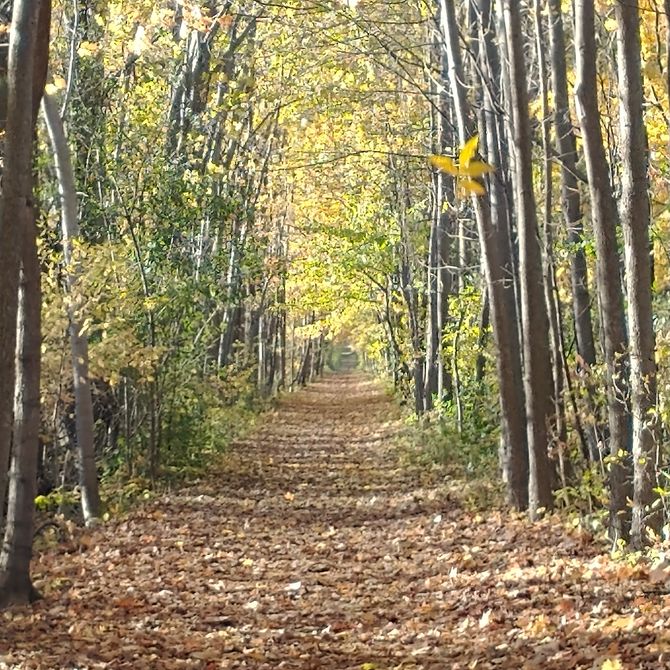 We are high and dry!
Enjoy this beautiful fall weather with a nice hike on the Pathway.  Despite the rain, most of the Pathway is nice and dry!  Come and enjoy!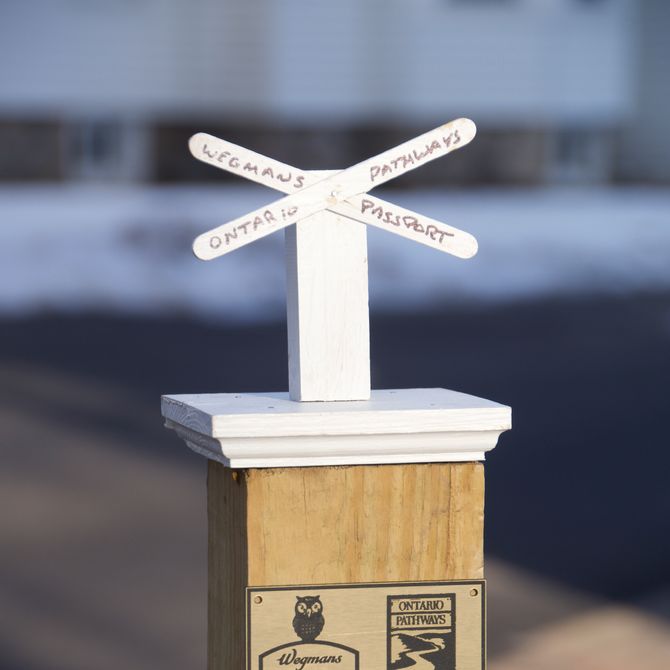 We have a Passport Series winner!
Congratulations to Gary Hawman of Clifton springs!
He is the happy recipient of a $250 Wegman's gift card. 
Next year it could be you! Hike the trail and fill your passport booklet.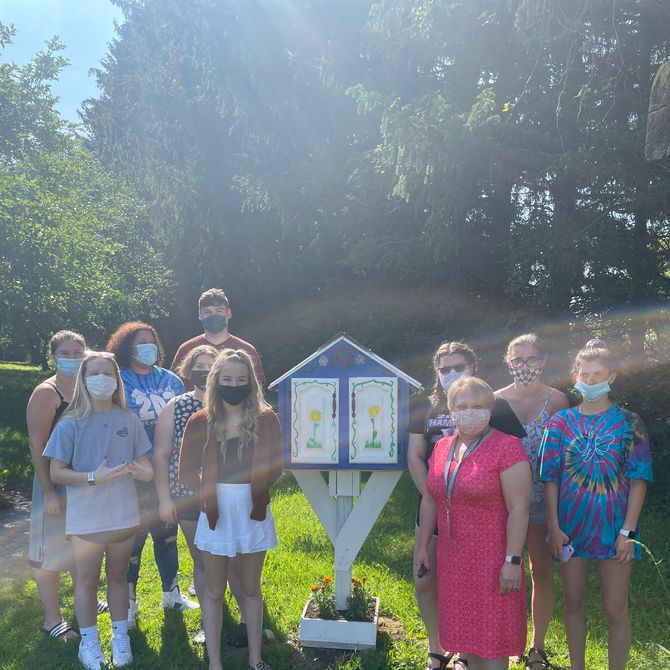 Little Free Library at BOCES
Stephanie Gatesman's  Education Professions class designed and implemented a free lending library at the BOCES Ontario Pathways parking lot. Feel free to borrow a book, or donate a book!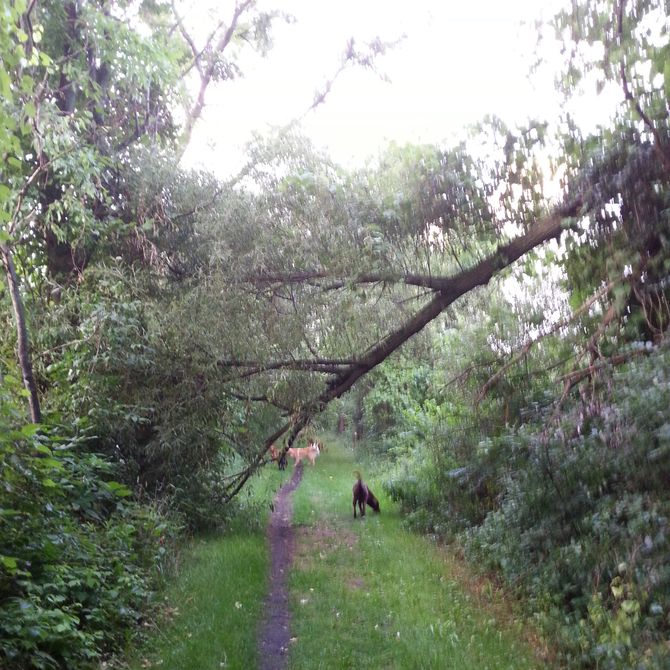 Have you seen a hazard on the trail?
Please be sure to let us know!
You may call us and leave a message, or email us if you see something that should be brought to our attention.
Ongoing:
Ontario Pathwayshas teamed up with Wegmans Food Markets, Inc. to encourage a healthier, better life through great food and healthy activity. Stop by the service desk at the Canandaigua, Geneva, or Newark Wegmans, and ask for your Wegmans Hit the Trail passport booklet for Ontario Pathways.  Then head out to the  Ontario Pathways trail with a crayon or a pencil. On each of the 16 sections of the trail, there are trail markers. Make a rubbing on the appropriate page of your passport booklet and turn your completed booklet in to either Ontario Pathways (PO Box 996 Candandaigua NY 14424) or the Canandaigua or Clifton Springs Chambers of Commerce. You will receive a Wegmans reusable shopping bag, and be entered into the drawing for a $250.00 Wegmans gift card and four free tickets to the Great Pumpkin Walk. Limit of two entries per family.  See you out on the trail!
Click HERE
for Maintenance Volunteer Portal